Posted on 08/31/2023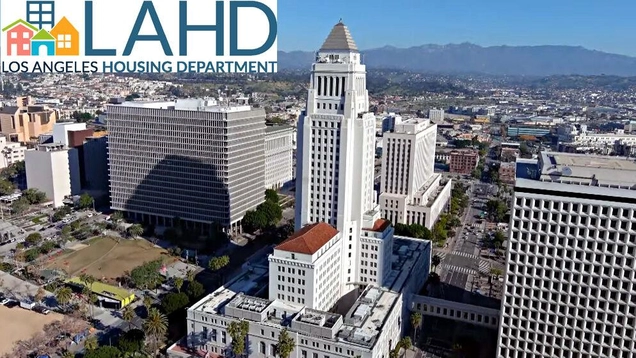 The Los Angeles Housing Department (LAHD) announced that the State of California Strategic Growth Council (SGC) has awarded $156.9 million to the City of Los Angeles under the Round 7 Affordable Housing and Sustainable Communities (AHSC) Program. This marks the seventh consecutive year that LAHD proposals have been awarded AHSC funding.
 
The AHSC funds will contribute over $99.2 million to the production of four new affordable housing projects, resulting in 466 affordable units in the neighborhoods of Downtown Los Angeles, Koreatown, Crenshaw, and Historic South Central. The awarded projects include: Downtown Women's Center Campus Expansion (CD 14); HHH New Hampshire (CD 10); Crenshaw Crossing (CD 10); and Peak Plaza Apts (CD 9).
 
"Thank you to our state partners for awarding the City of Los Angeles this critical funding. These awards will help our City continue to deliver affordable housing in communities across Los Angeles while making sure that our communities are safer for people to get where they need to go. We will continue to work urgently, across all levels of government, to secure the resources to bring more Angelenos inside and deliver more affordable housing," said Mayor Karen Bass.
 
The goal of the AHSC Program is to reduce greenhouse gas (GHG) emissions and vehicle-miles traveled by financing integrated new affordable housing developments and transportation improvement projects near work, retail, and other facilities routinely used by Angelenos. By paying for infrastructure such as sidewalks, bike lanes, and bus shelters, the AHSC program creates a safer and healthier environment for Angelenos to walk, bike, and use public transportation. In this round of funding, over $22.7 million will be used for sustainable infrastructure improvements and transit-related amenities for pedestrians, cyclists, and transit riders. Improvements will target areas most in need within a one-mile radius of project sites by installing new traffic-calming measures like speed bumps, high-visibility crosswalks, and HAWK signals. Over 85,000 feet of existing roads will receive new bikeway infrastructure, and nearly 2,000 feet of sidewalks will be repaired, along with new trees and bus shelters to provide more shade for residents. Additionally, $31.4 million will be used to acquire 31 new Metro all-electric buses to increase capacity for existing bus lines surrounding the project sites.  
 
"LAHD is excited to once again receive these awards of Affordable Housing Sustainable Communities funding," said Ann Sewill, LAHD General Manager. "In addition to 466 affordable housing units, these four developments will include bicycle and pedestrian improvements, energy efficiency and water conservation elements, connections to high quality transit and other features that help create a more livable and sustainable Los Angeles."
 
Combined with the prior AHSC awards, the City has successfully secured approximately $494.2 million to support a total of 39 housing developments, 4,338 new housing units out of which 4,024 are affordable and an array of GHG emission-reducing transit infrastructure projects. These awards align with the City of Los Angeles' Mayor Karen Bass' priorities in creating more affordable housing. This outcome is the product of an interdepartmental City team effort coordinated by LAHD, and in partnership with Los Angeles City Department of Transportation and Department of Public Works. Technical assistance provided by Enterprise Community Partners, Inc., Los Angeles County Metropolitan Transportation Authority and collaboration with Housing Authority of the City of Los Angeles (HACLA).