Posted on 09/09/2023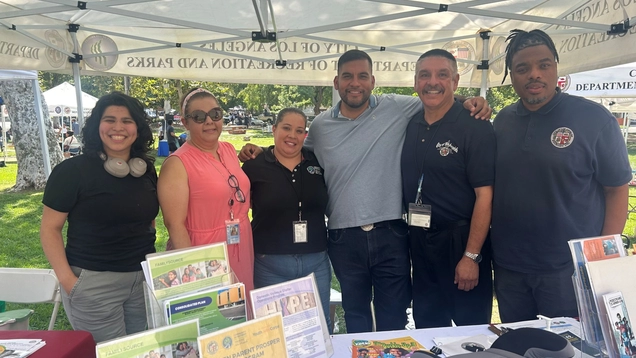 CIFD participated in a Community Resource Fair on September 9 hosted by Councilmember Hugo Soto-Martinez at Lemon Grove Recreation Center, with the primary goal of delivering essential resources to our local community free of charge.

The CIFD department hosted a booth to highlight the invaluable services it provides, such as shelter operations and support services tailored for survivors of domestic violence and human trafficking. Additionally, comprehensive wraparound services available through FamilySource Centers were showcased, surveys conducted to gain insights into the child care needs of local families, and information on accessing child care and child passenger safety distributed as well as car seats to enhance community safety.
Other resources and features of the fair included a mobile health clinic, school supplies, food, tenant information, and family activities.