Posted on 02/06/2023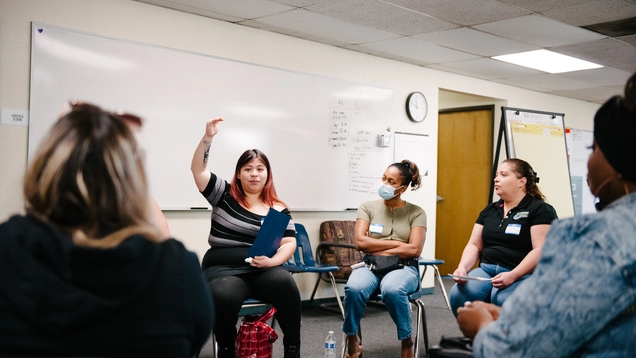 Nearly 30 BIG:LEAP participants and their families gathered for a Community Storytelling event at the All Peoples Community Center on Jan. 28 with the purpose of sharing their heartfelt experiences during their journey through the program this past year. 
Tangible benefits for the participants included: better work-life and transportation, improved credit scores and money management, leaving homelessness, and funding for new businesses. The new stability and foundation gave participants a greater sense of purpose and motivation to help themselves and others while spending more quality time with their families.  
Yet the path forward once the program concludes will be a challenge.  
Participants have formed informal and digital networks, like WhatsApp, to share information and offer resources to families in need in their communities.